---
---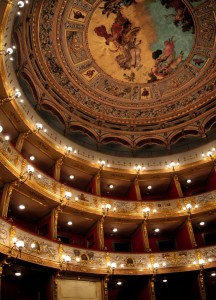 ---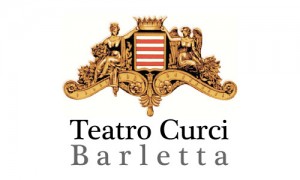 ---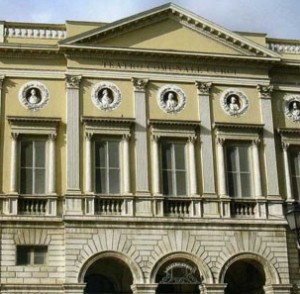 ---
Here are the selected Semifinalists  of the 24th International Piano Competition
'Mauro Paolo Monopoli Prize' 2021 Restart Edition
All of them must be at Curci Theatre in Barletta on 30th September at 10.00 for the letter drawn,
the piano rehearsal and the Semifinal Stage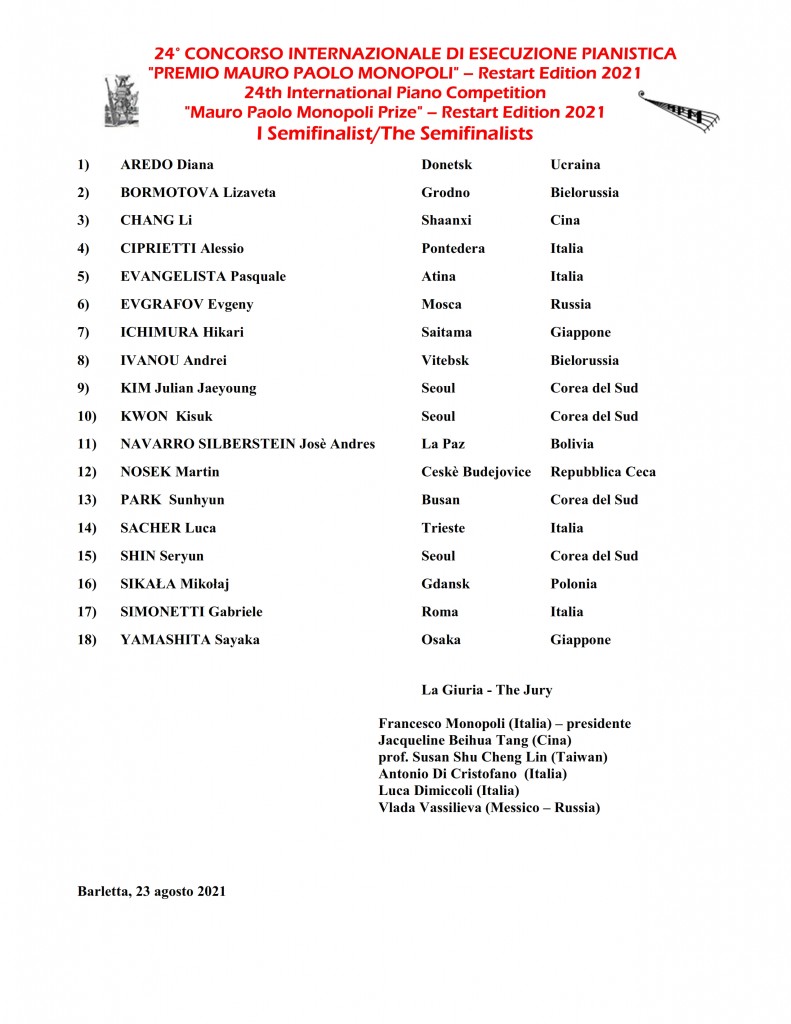 ---
The winners of the 23rd International Piano Competition 'Mauro Paolo Monopoli Prize' 2020 on line Edition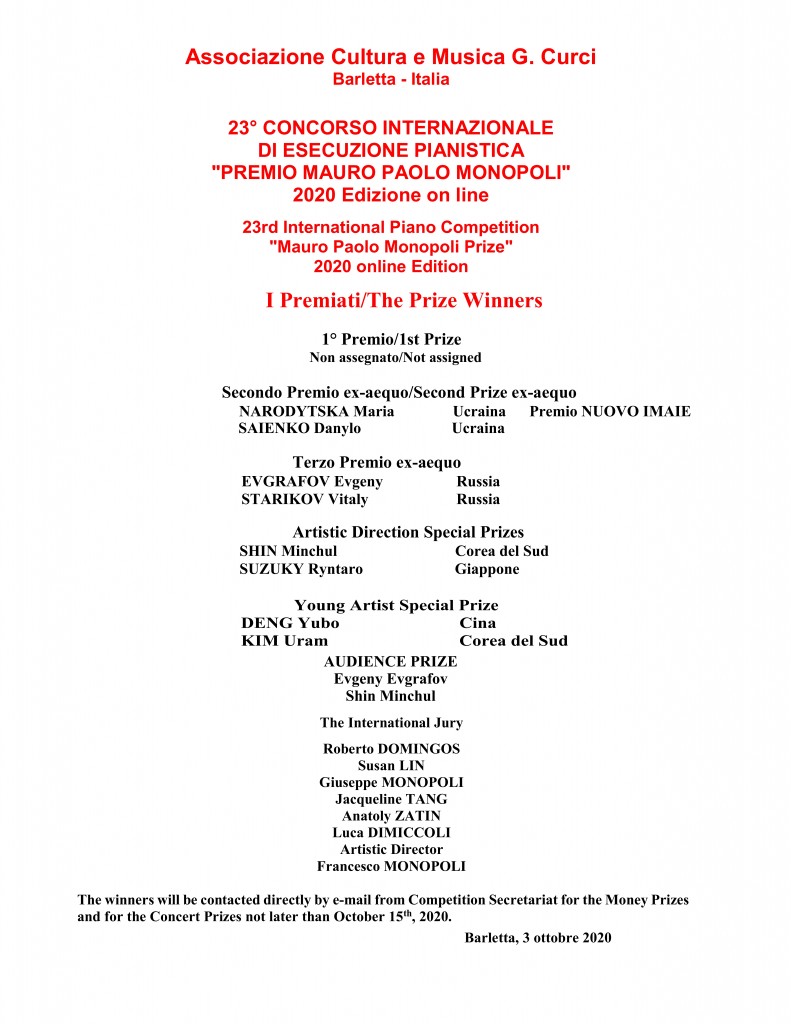 ---
Here are the Winners of the 22nd International Piano Competition
Mauro Paolo Monopoli Prize
2019 Edition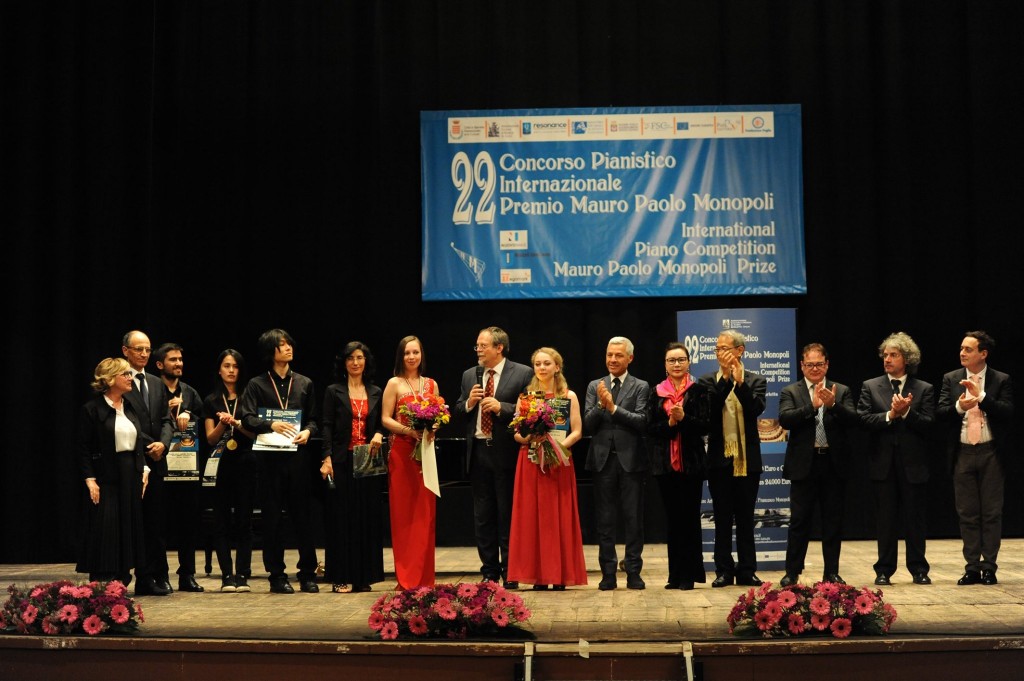 1st Prize
Polina Sasko – UKraina –
IMAIE Prize 15.000,00 Euros

2nd Prize and Audience Prize
Daria Kiseleva -Russia
Buzzi Unicem Prize 5.000,00 Euros and Artistic Direction Prize 500,00 Euros

3rd Prize
Kimoto Shuta – Japan
Fondazione Megamark Prize 2500,00 Euros 
Young Artist Prize 'A.B.Michelangeli' –
Chin LEE (Taiwan) and Federico Pulina (Italy)
Eng. Luca Dimiccoli Prize  500,00 euros for each one

Honor Diploma
Oh Yeaontaek (South Korea) – Special Prize 'Osimo Intl. Festival and Competition'
Kato Daiki (Japan)-Special Prize 'Osimo Intl. Festival and Competition'
Diana Gabrielyan (Armenia)- Special Prize 'Osimo Intl. Festival and Competition'
Shin Minchul (South Korea)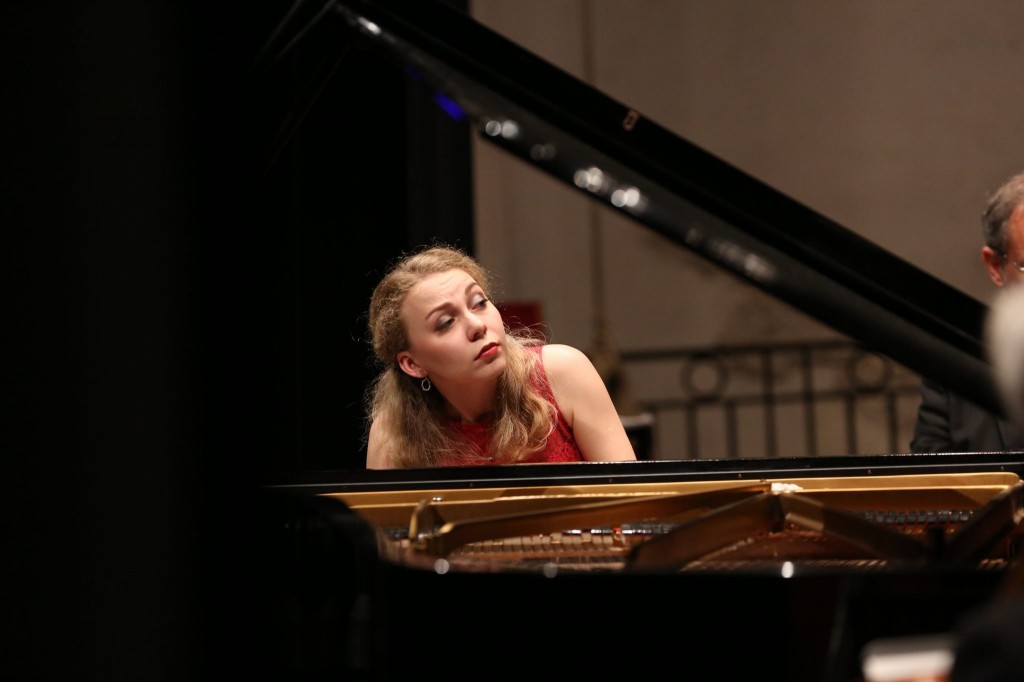 Polina Sasko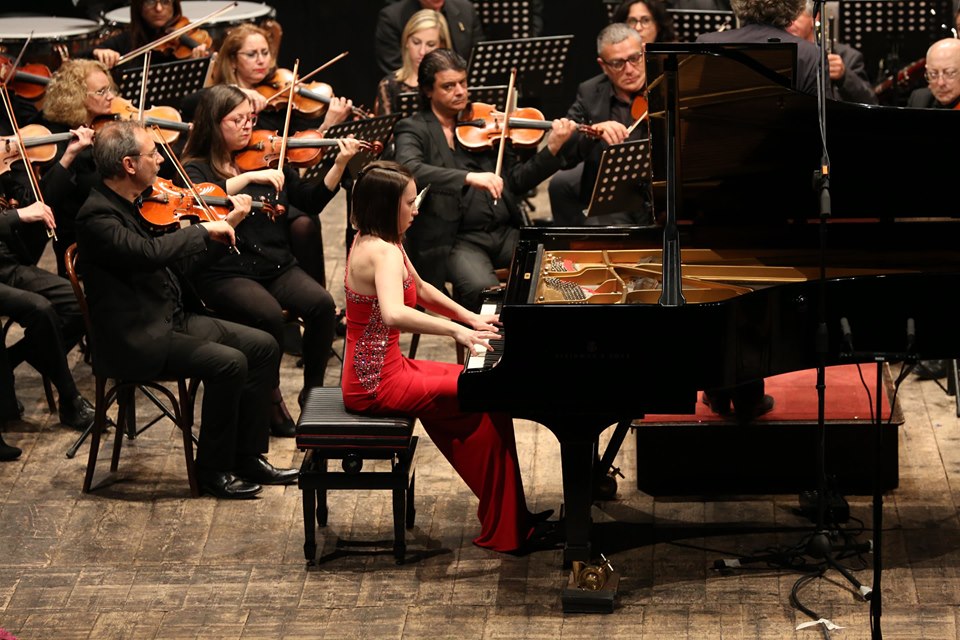 Daria Kiseleva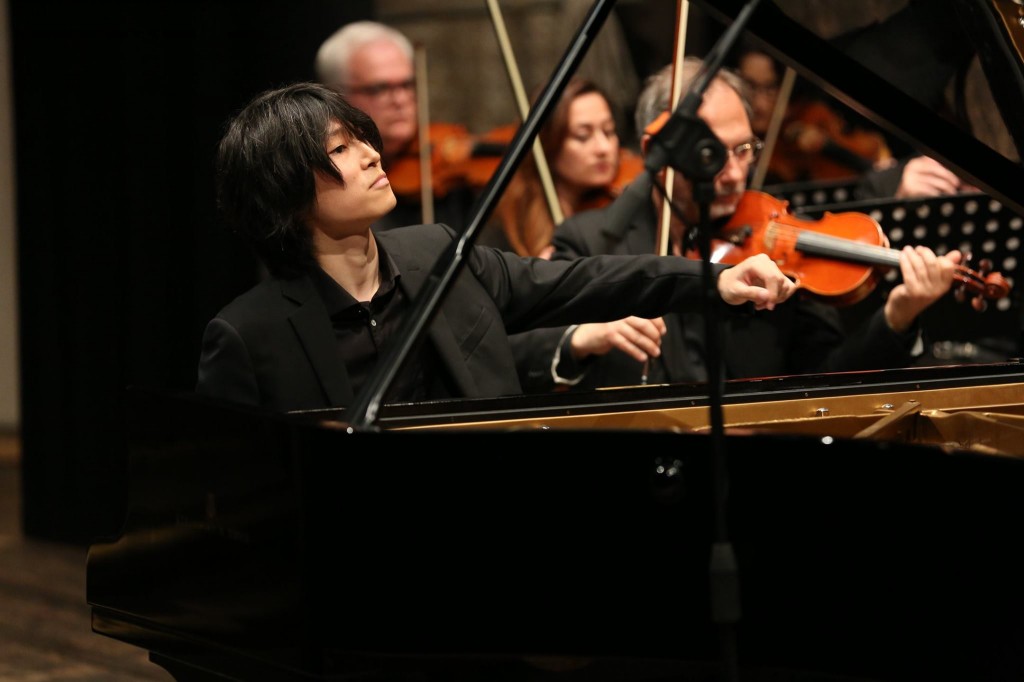 Kimoto Shuta
---
21st International Piano Competition
Mauro Paolo Monopoli Prize
ed. 2018
The amazing Top Winners!!
---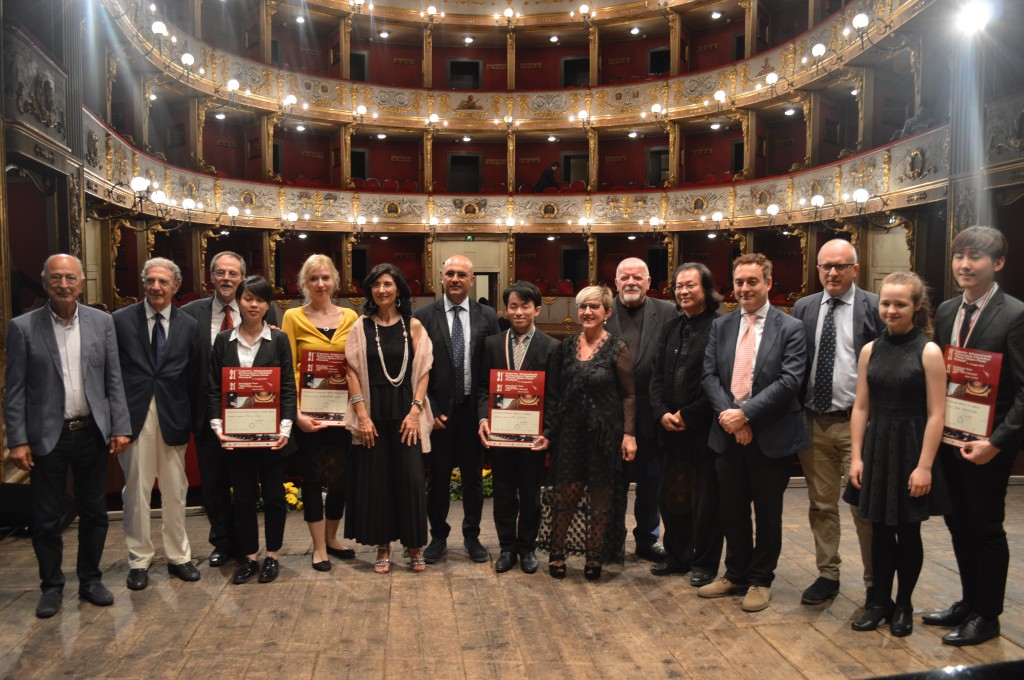 The final result of the 21.st International Piano Competition
' Mauro Paolo Monopoli Prize'
is
2nd prize ex-aequo to ITO Junichi (Japan) and JEON Youngseob (South Korea).
The special audience prize was awarded to JEON Youngseob.
The other finalist SADAUNYKAITE Yulia (Lithuania), who had distinguished himself during the various stages of the competition, had an accident on his wrist and could not participate in the final.
She was awarded a Special Prize from the Artistic Direction and various concerts in Italy for the 2019.
Letizia Noemi HAHN (Germany) and TAI Li Ting (Taiwan) won
the Special Young Artist Concert Award.
The final evening in the Curci Theatre was unforgettable!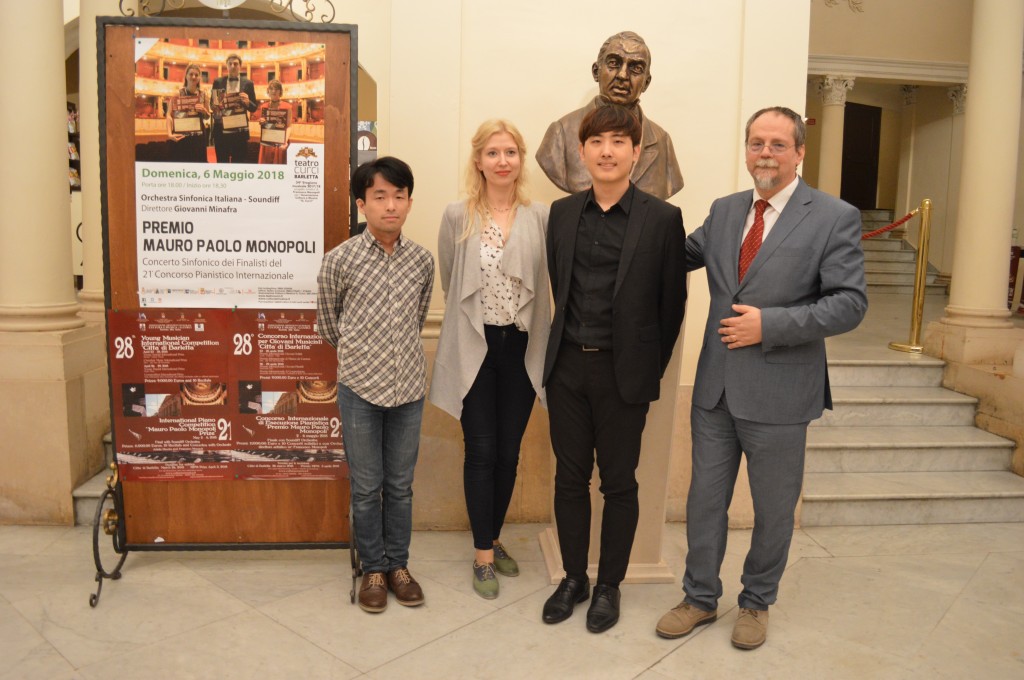 20th International Piano Competition
'Mauro Paolo Monopoli Prize'
 The Winners
Bartosz Sklodowsky (Poland) 1st Prize and Audience Prize
Anna Genushiene (Russia)   2nd Prize   
Ayane Shoda (Japan)  3rd Prize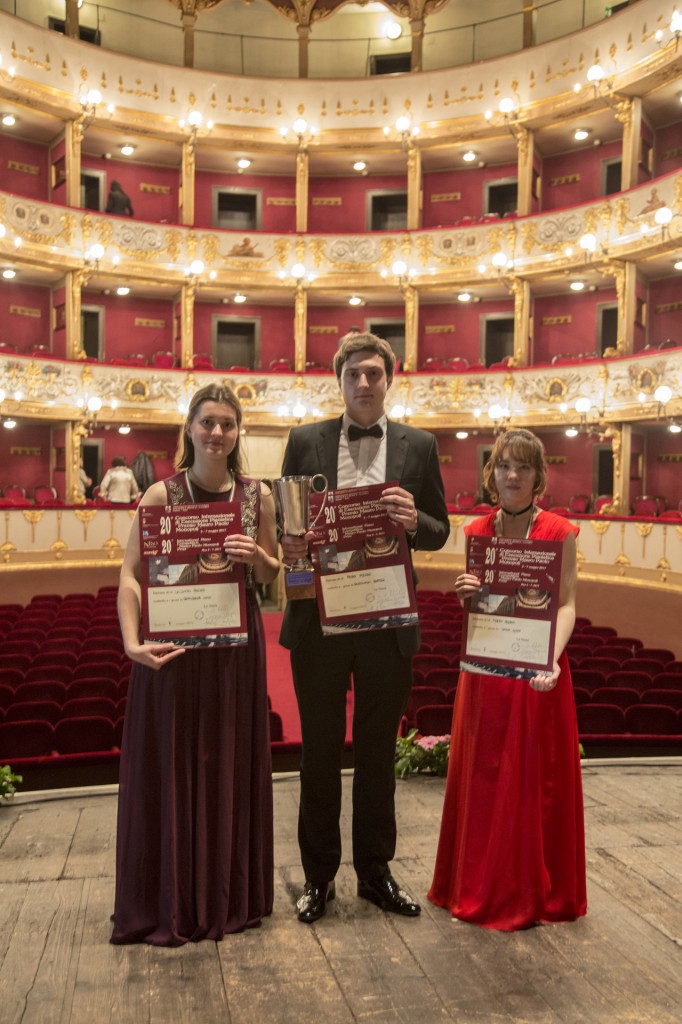 Special Prizes : Mikhail Dolgov (Russia)  Robertas Lozinskis (Lithuania)
Special Mentions : Fedor Amirov (Russia) Serena Valluzzi (Italy)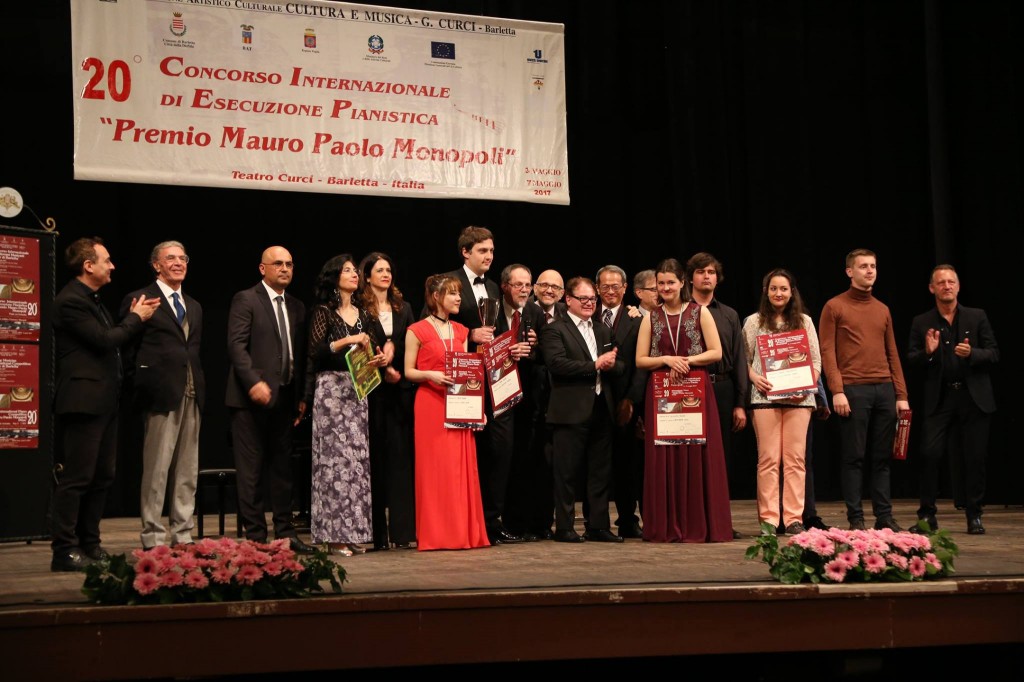 The wonderful Final Concerto in the Curci Theatre!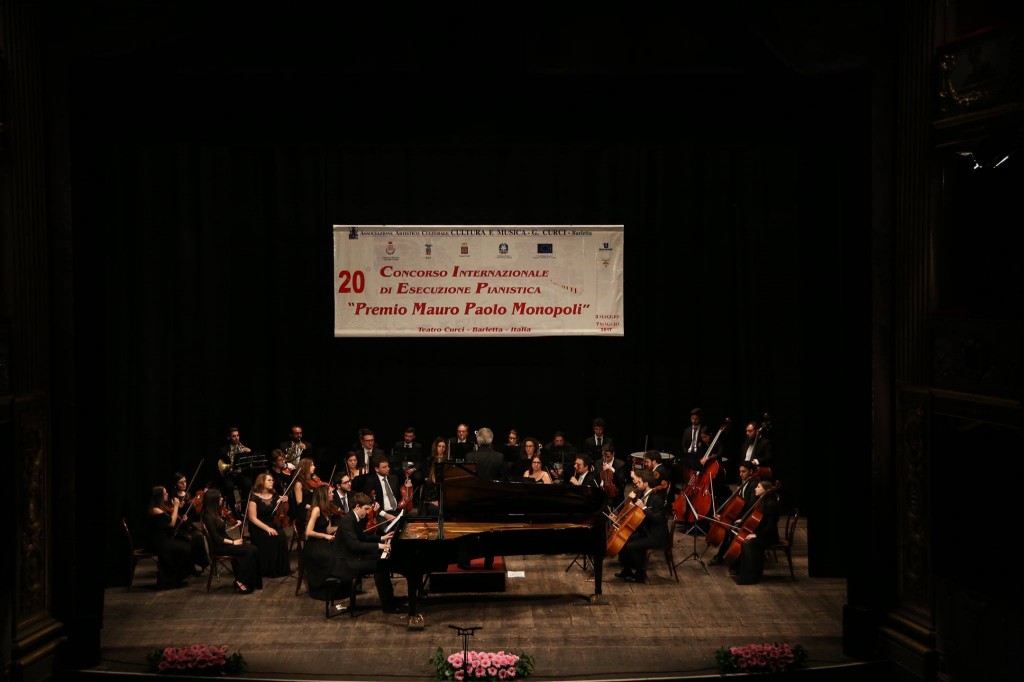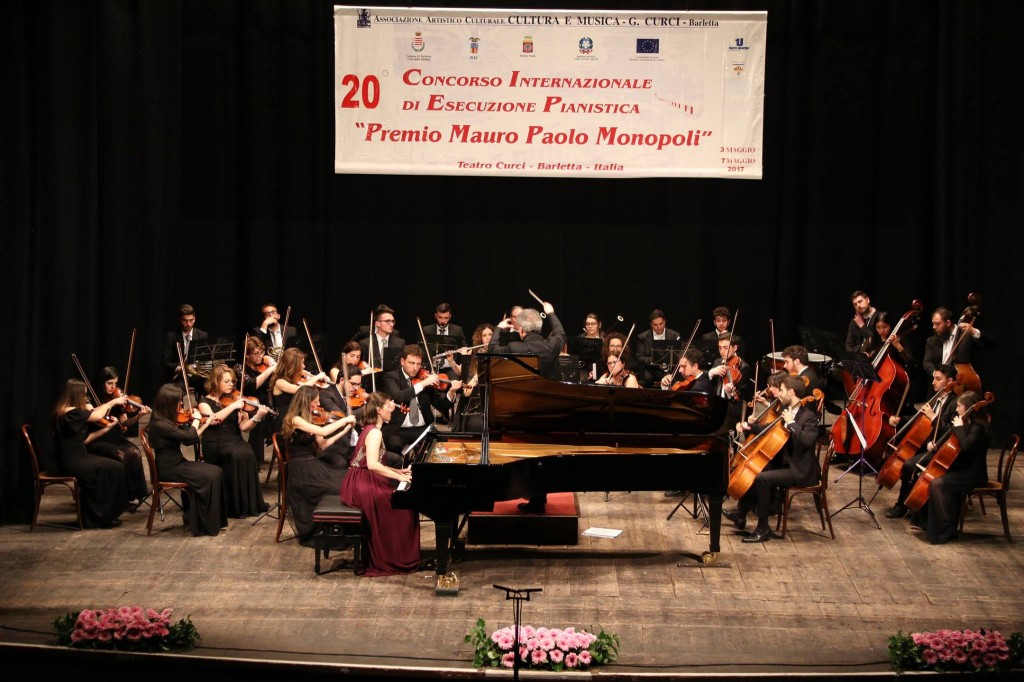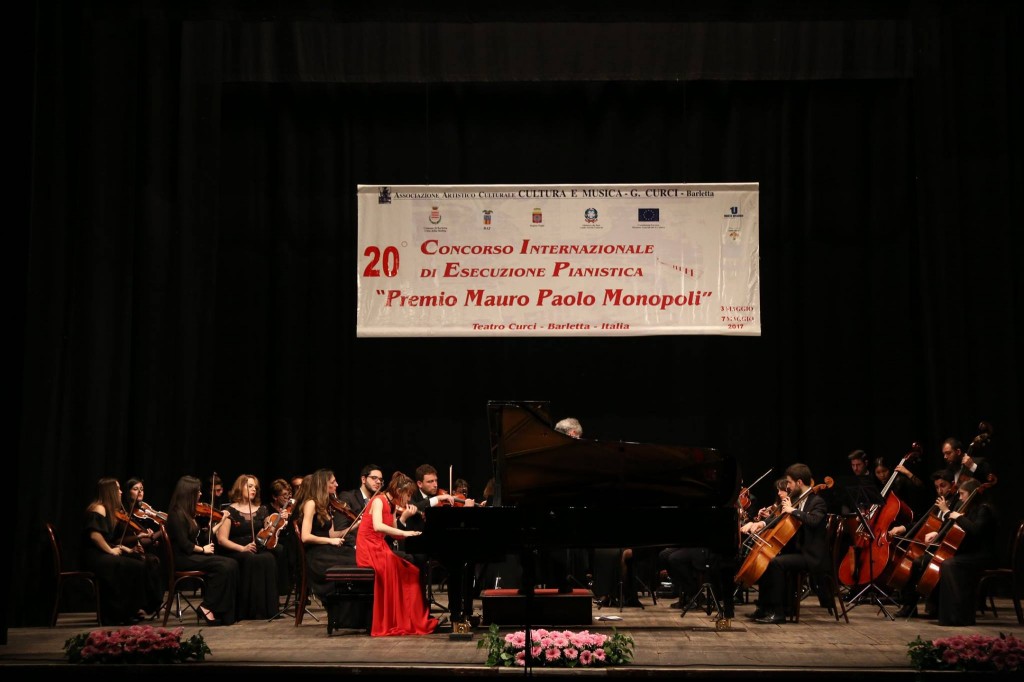 ---