---
The 2022 Edition of the International Music Competitions is confirmed!!!
– Live Edition and Final with Orchestra for the 25th International Piano Competition 'Mauro Paolo Monopoli Prize'-
– Live Edition for the 32nd Young Musician International Competition 'Città di Barletta'-
Both Competitions will take place in the wonderful Curci Theatre in Barletta – Apulia – Italy!!!
A Great Chance for All the Young Talents!!!

---
We published the Rule and the Application Form of the 25th International Piano Competition 'Mauro Paolo Monopoli Prize' – Live Edition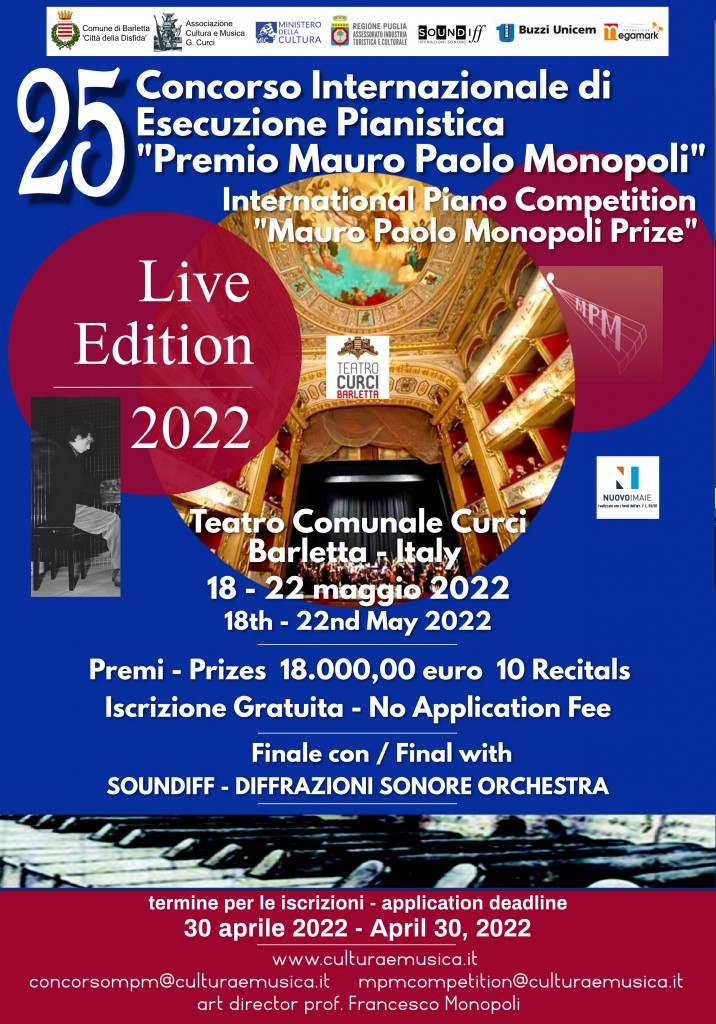 We published the Rules and the Application Forms
of the 32nd Young Musican International Competition 'Città di Barletta' – Live Edition