---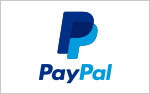 Pay the Application Fee with Paypal

---

Rules Complete Rules and Application Forms in pdf format
Italiano
The 27th Young Musician International Competition 'Città di Barletta' will take place in Barletta (Italy) in the wonderful Foyer of the Curci Theatre.
The Young Soloist Prize (strings, guitar and winds) and the Chamber Music Prize will take place from April 24 to April 26, 2017.
The Young Pianist Prize will take place from April 27 to April 30, 2017.
During these years 'Città di Barletta' has become one of the most important competitions for young musicians and for the music schools all around the world. During the previous edition we had about 500 participants coming from 54 different states.
The 2016 edition will have different sections:
– Young Pianist Prize (Piano Solo)
– Young Soloist Prize (Strings, Guitar and Winds)
– Chamber Music Prize (From Duo to Ensemble)
The Competition will provide totally more than 8.000 Euros of cash prizes and Prize-Concerts for the winners.
The deadline for sending the application form is March 27, 2017.
It is really wonderful during these days to come in Barletta and meet so many musicians coming from so many different countries.
The Competition is open to the young musicians of all over the world and during the past years we discovered fantastic music talents.
For the 2017 Edition we increased the Prizes for all the Sections and we will provide many Special Prizes.
We wish all the young musicians will found in Barletta a place where their sensibility and music will be valorised.